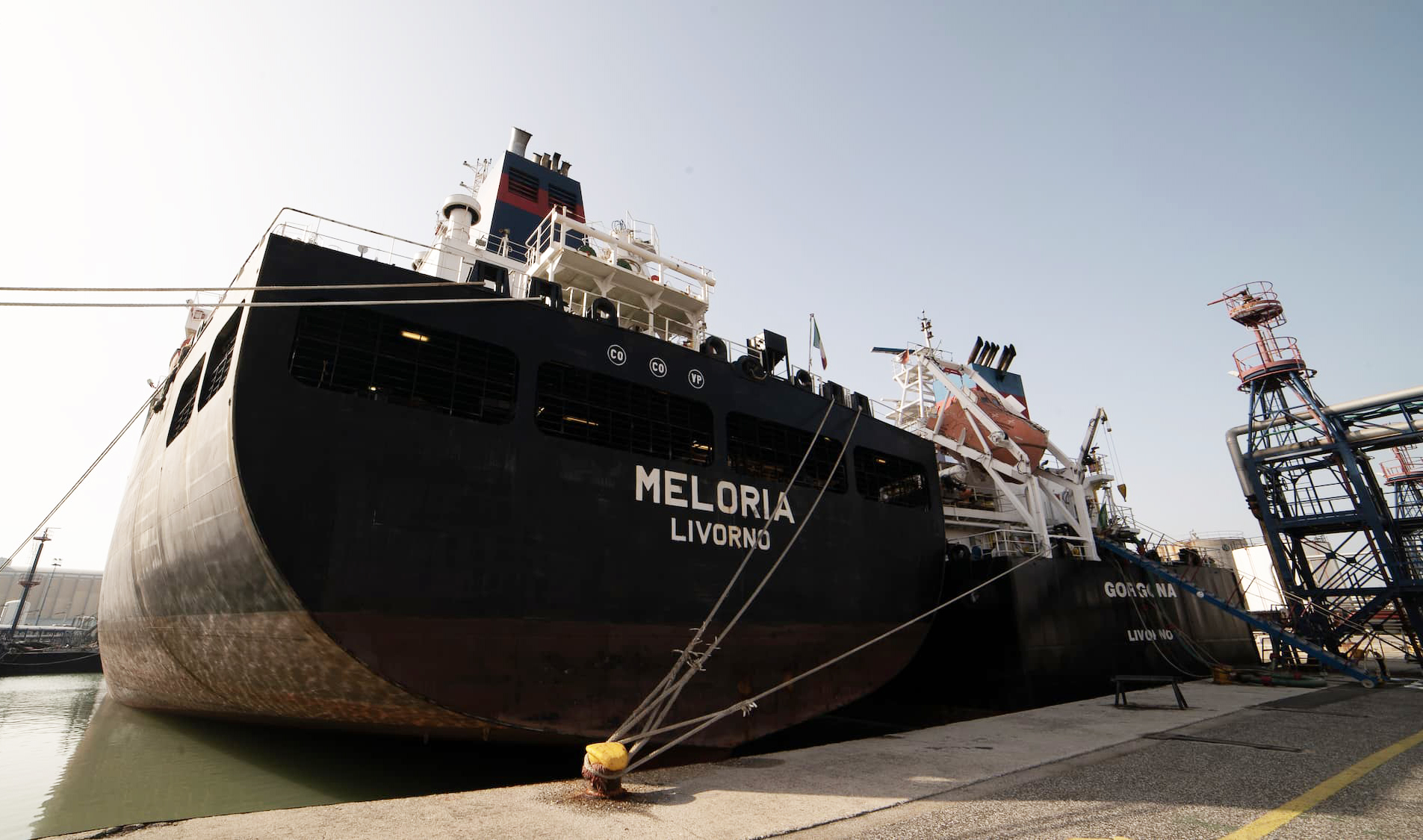 Data sheet
Type of vessel
IMO III product–chemical tanker provided with double hull in way of cargo area and fuel oil tanks.
Twelve cargo tank (epoxy coated), one pair of slop tank and one recovery tank.
Builder Hyundai Mipo Dockyard Co., Ltd – South Korea
Delivery 2006
Main Characteristics
Length o.a 176.00 m
Length b.p. 168.00 m
Breadth mld 31.00 m
Depth mld 17.00 m
Design draught 9.00 m
Scantling draught 11.10 m
Propulsion Plant
One diesel engine Hyundai – B&W 6 S 50 MC two strokes, connected with fixed propeller
Max. Continuous Rating 11640 BHP
Speed 15 Knots
Bow Thruster Electric driven system 1000 KW
Capacity (100% Vol.)
Cargo tank including slop and recovery tank 45. 500 mc
Slop Tank 1.658 mc
Recovery 404 mc
Classification & Regulation
R.I.N.A. C* oil tanker, chemical tanker ESP, CARGO CONTROL, AUT-PORT, AUT IMS, AUT UMS, MON-SHAFT, VCS, IV, IWS, GREEN STAR DESIGN, COVENT
Generating Sets
3 x 1000 Kw each diesel driven power generator, 720 rpm
1x 110 Kw diesel driven emergency power generator.
Cargo and Ballast System
Six pair of cargo tanks, one pair of slop tank and one recovery tank epoxy coated grouped in seven segregation provided with double valve. Stainless steel cargo pipes. Six plus two simultaneous midship cargo manifolds and two stern manifolds. Vapour recovery manifold fitted at amidship and stern cargo station. Heating coil stainless steel for heating cargo up to 65 °C. Independent oil-fired Inert Gas System. Twelve submerged hydraulic cargo pumps capacity 450 mc/h each. Total head 120 mlc.
Two submerged hydraulic cargo pumps capacity 100 mc/h total head 120 mlc One hydraulic cargo pump capacity 70 mc/h.
Vessel discharging rate 2700 mc/h
Two submerged ballast pump 500 mc/each at 25 mwc.
Cargoes
Oil products and all Noxious liquid
Substances in accordance with IBC CODE and MARPOL Annex II